My Current Desk Setup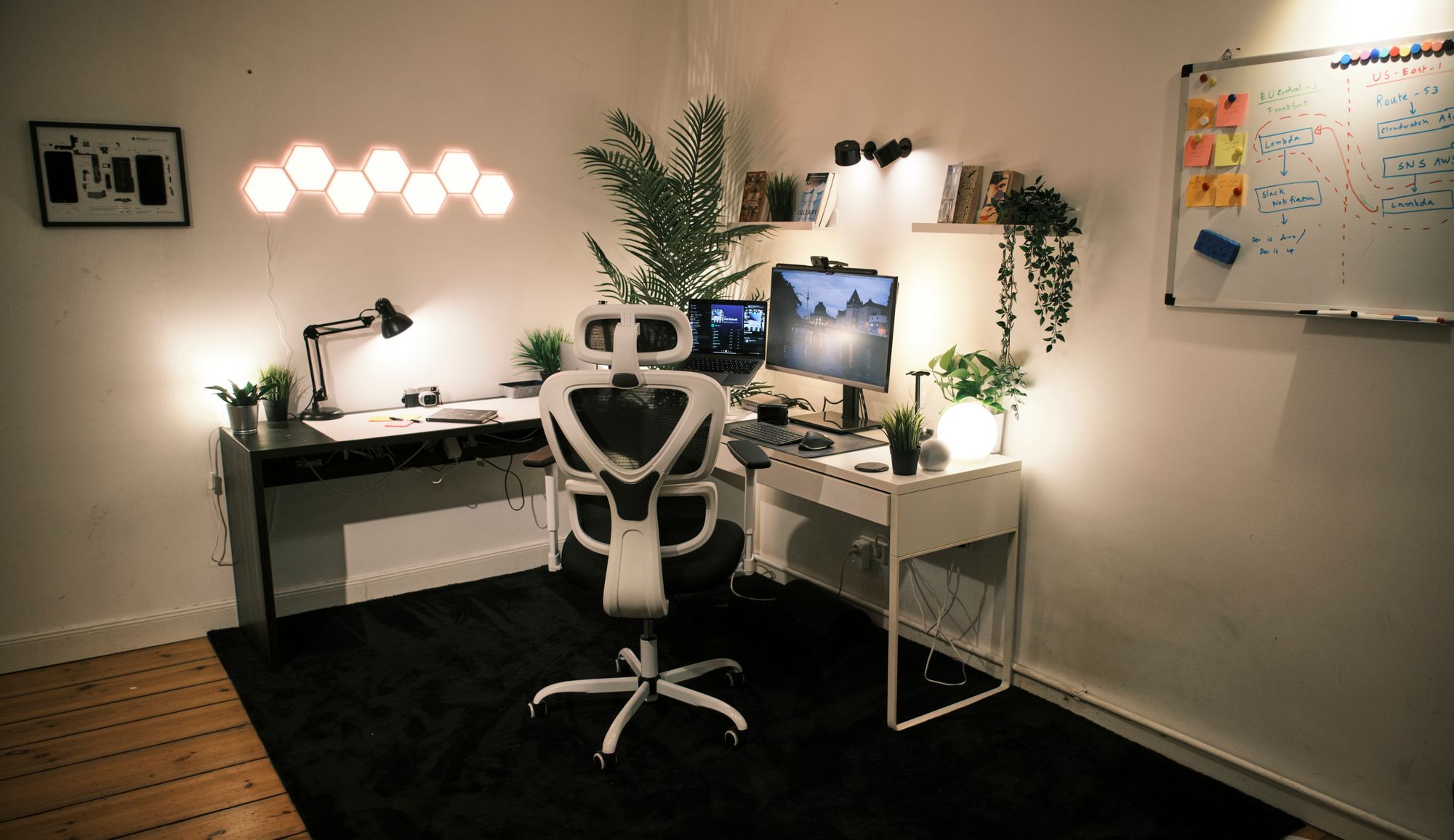 I recently revamped my desk setup to create a more inspiring and efficient work environment, and I couldn't be happier with the results. In this blog post, I'll walk you through my current desk setup and share how each item enhances my daily work routine. The workstation is divided into two parts:  
My Online Corner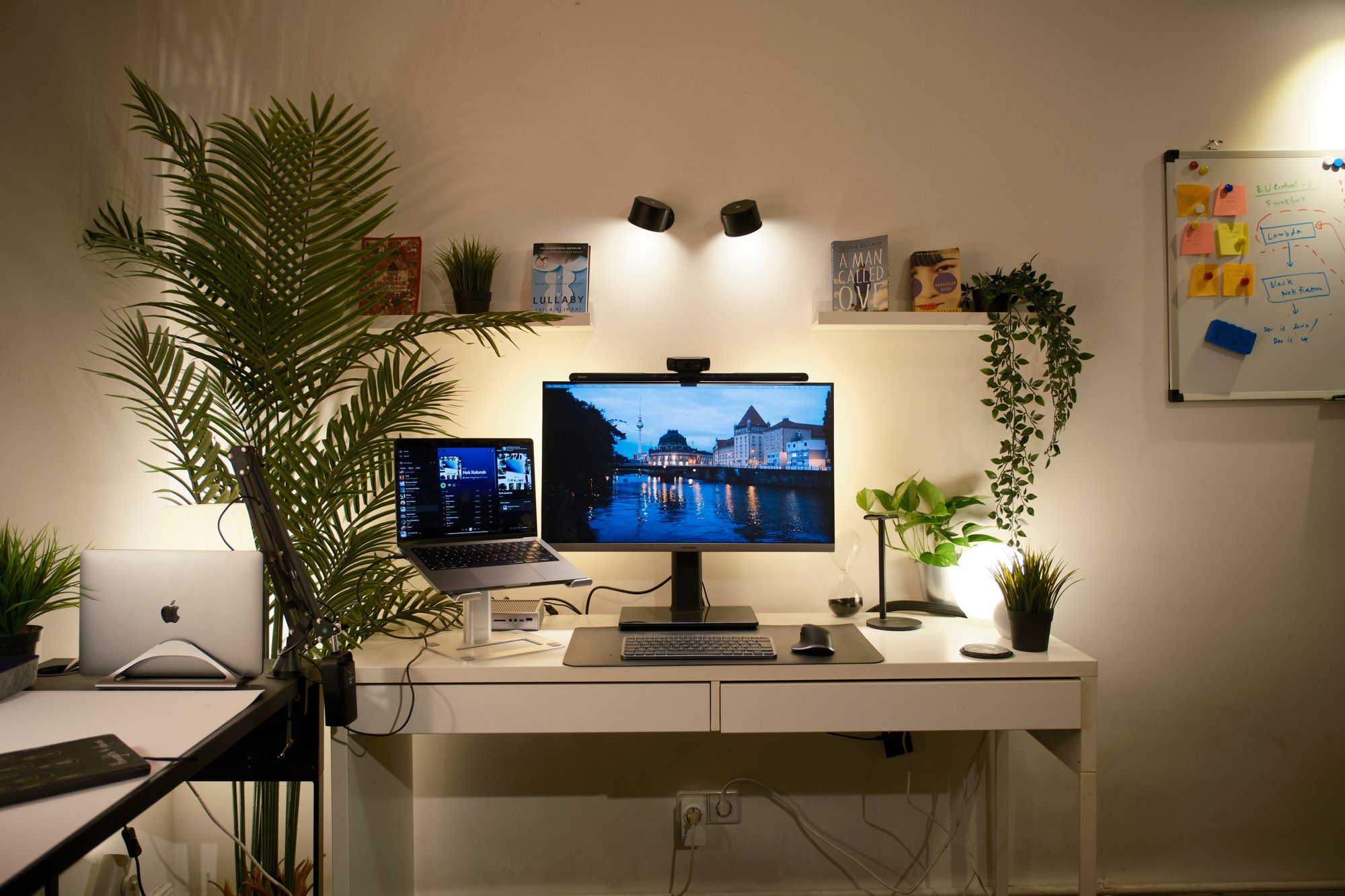 This is my primary workstation,
All the communication with the world is being done here. Apart from visible M1 Macbooks, Logitech MX master keyboard and mouse, bellow are some items I also used to make this setup
Caldigit TS3 Plus Docking Station
I was initially sceptical about investing in a high-priced dock like the CalDigit TS3 Plus. I had tried cheaper alternatives in the past, but I ended up returning each one I purchased due to compatibility issues. Some of them didn't work well with my webcam, and others had trouble with my Rode USB Mini microphone.
However, after numerous trials and tribulations, I decided to give the CalDigit TS3 Plus a shot. To my surprise, it has been serving me exceptionally well ever since. The investment was worth it, as it not only solved my connectivity issues but also added a level of convenience to my workspace that I hadn't anticipated.
Rode NT USB Mini
I use the Rode USB Mini. Working remotely often means keeping my MacBook closed during meetings, so having a reliable microphone is essential. The Rode USB Mini fits the bill perfectly. It's budget-friendly, yet it delivers excellent sound quality, ensuring that my virtual meetings are crystal clear and professional-sounding. It's a cost-effective solution that doesn't compromise performance.
MacBook Pro Stand from Humencentric
One of the first changes I made was investing in a MacBook Pro stand from Humencentric. This stand saves precious desk space and keeps my MacBook Pro safely secured when not in use. The silicone-lined inner edge ensures that my MacBook remains scratch-free, and I can easily connect it to an external monitor for a seamless desktop-like experience. It's a game-changer in terms of organization and convenience.
Fujifilm X100V Camera
Photography is a passion of mine, and having my Fujifilm X100V camera within arm's reach allows me to capture spontaneous moments throughout the day. Whether snapping photos for work or indulging in personal photography projects, this camera is an integral part of my creative arsenal.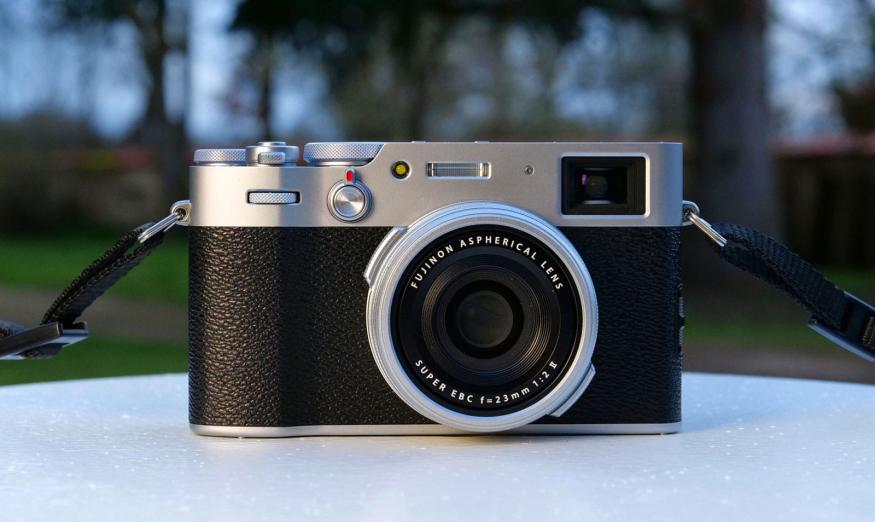 Govee Hexa Light and Lightbar Behind Monitor
Good lighting is essential for a productive workspace. I've incorporated Govee Hexa Lights and a lightbar behind my monitor to set the perfect ambience. The customizable colour options and brightness levels let me tailor the lighting to suit my mood and task at hand, whether it's focused work or a relaxing break.
IKEA Plants and Bookshelf
Bringing a touch of nature into my workspace was another priority. I added some greenery with plants from IKEA, which not only enhances the visual appeal of my desk but also contributes to a healthier indoor environment. Additionally, an IKEA bookshelf provides a stylish way to keep my favourite books and reference materials organized and easily accessible.
Samsung U28R550UQP 28-inch 4K Monitor
The centrepiece of my desk setup is the Samsung U28R550UQP 28-inch 4K monitor. Its crisp display and quick response time make it perfect for both work and leisure. Whether I'm editing photos, watching videos, or multitasking, this monitor offers a fantastic visual experience.
Monitor Light Bar - Quintis (Budget Alternative to BenQ)
For improved task lighting, I added a monitor light bar from Quintis. It's a budget-friendly alternative to the popular BenQ light bars and helps reduce eye strain during long hours of work. The adjustable brightness and colour temperature settings ensure that my screen is evenly illuminated without any glare.
Sand Timer from Amazon
To boost productivity and manage my time effectively, I have a sand timer from Amazon. It's a simple yet effective way to stay focused on tasks and take short breaks when needed. The visual cue of the sand running out helps me maintain a healthy work rhythm.
An Offline Corner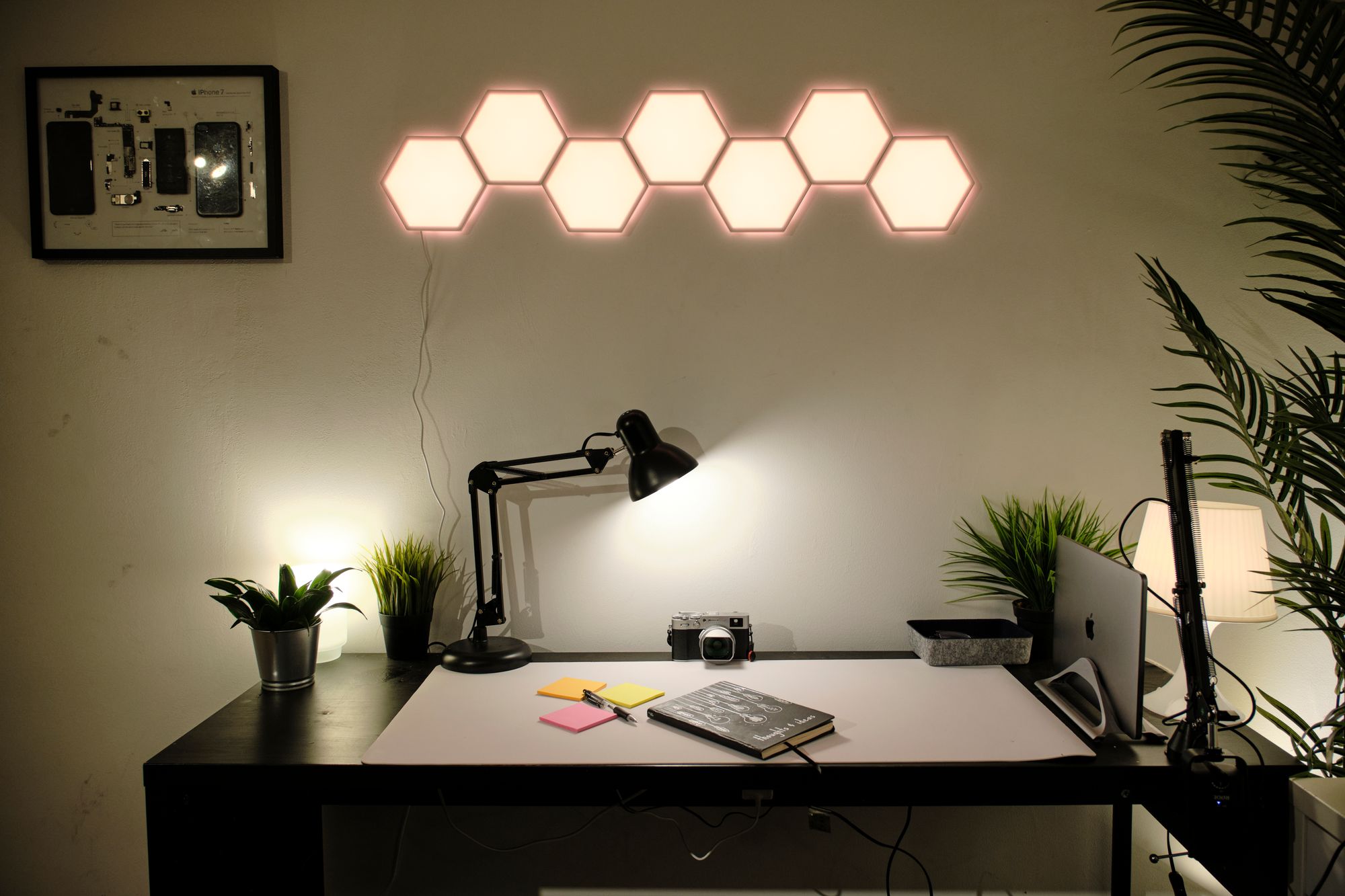 This corner disconnects me from the internet. I use it for writing, mind mapping and trying to figure out the purpose of life.
It was kind of my dream and I am glad I did it. I feel happy here now.